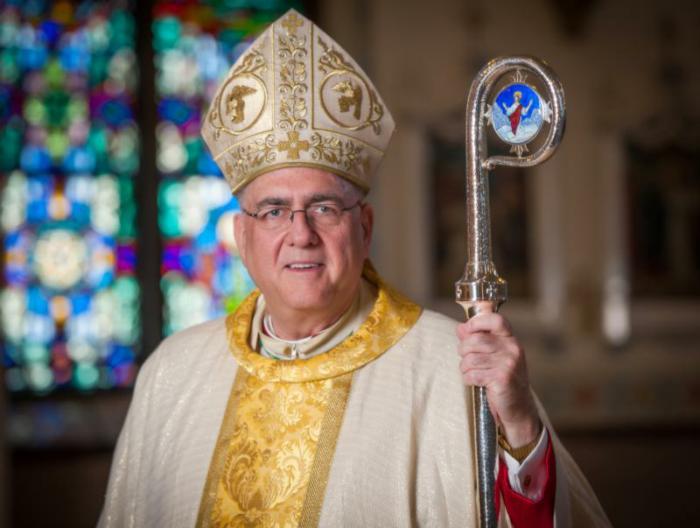 Archbishop Joseph F. Naumann, who heads the Archdiocese of Kansas City, Kan., is seen in this Aug. 31, 2015, photo. The archbishop also is chairman of the U.S. bishops' Committee on Pro-Life Activities. (CNS photo/Lori Wood Habiger, The Leaven)
St. Ann's parochial school in Prairie Village, Kansas refused admittance to a child of the same sex couple. As expected in this present culture of promoting the same sexuality, a public uproar arose against the Catholic Church.
You have to laugh because it's a knee-jerk reaction to anything the Church does. People don't think; they react. Think about it.
Why would you send your child to a school that is going to teach your child that the relationship God created for a family is a bond created by a man and a woman? This is sacred. What would go through the child's mind?
And even if the teachers shied away from teaching Genesis and other scripture references that refer to the bond between men and women, out of predictable controversy with same-sex parents, I think the kids would know about the issue. Children can be cruel. Why would parents even take the chance of subjecting their child to ridicule?
Kansas Archbishop Naumann's
response
in the Pilot is excellent.